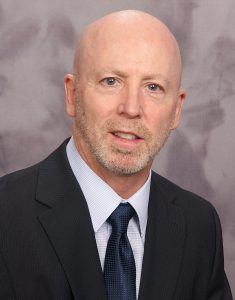 Mike Walterscheid
Fractional CFO
Mike is a CFO with 30 years of executive management experience in driving growth and operational performance results for small to mid-market privately held and private equity backed companies with revenues ranging from $10 – $100M on a national platform. As a business partner to management, Mike has increased revenue and profitability through M&A and organic growth, enhancing EBITDA, developing process and technology efficiencies, and building team excellence.
Mike was the CFO for: Harlow's Bus Service, Inc., Golden Hour Data Services, Inc., Omniflight, and Rocky Mountain Helicopters. As CFO for the above companies, Mike has managed and supervised operations, finance, accounting, treasury, tax, risk management, and human resources departments while also serving on the Board of Directors, compliance, audit, and compensation committees.
Accomplishments include:
Improved revenue >200% while expanding operations from two to 43 locations in 13 states.
Leading role in $40M strategic acquisition, performing due diligence and integration for operational, financial and administrative areas.
$200M sale of company generating 5X cash-on-cash with 147% IRR on exit in less than three years.
Refinanced equipment resulting in $2M annual cash savings.
Spearheaded mid-year insurance change creating $2M annual cash savings while increasing coverage limits 250%.
Successfully turned around and restructured three companies, including one from Chapter 11 bankruptcy to the largest in the industry.
Mike gained his expertise and progressive experience by working as a staff accountant in public accounting, to accounting manager, controller and treasurer, VP of finance, and CFO. Mike is a CPA, licensed in the state of Utah and has degrees in Accounting and an MBA from the University of Utah, graduating with honors.
Mike also has experience founding and running a financial consulting service which provided business consulting, accounting and financial services, restructuring, risk management, budgeting and forecasting, and strategic planning.
For entertainment, Mike enjoys watching and attending sporting events, playing golf, and playing pickleball.
For a free consultation and face-to-face meeting, please fill out our contact form. A member of our team will be in touch within 24 hours.