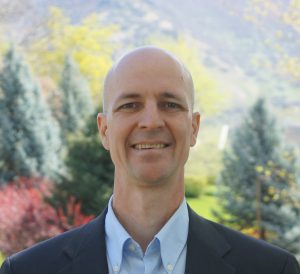 Kerry Watson
Rock CFO Founder
Kerry Watson is the Founder of ROCK CFO. As a fellow business owner, Kerry's passion for helping others and serving the deeply committed entrepreneurial business owners led him to start ROCK CFO.
He finds great satisfaction in working with teams as they overcome significant challenges, build on a rock solid foundation, and win in the face of daunting obstacles.
Prior to relocating to Utah in 2019 to start ROCK CFO, Kerry spent 17 years in Texas working for the corporate Finance teams at YUM Brands and at Dell. In 2014, he started his own CFO consulting firm, Liberty Developers, where he worked as a consultant and CFO with several clients in Texas, Minnesota, and Utah. These companies were in the real estate, manufacturing, SAAS, property management, and networking technology industries.
Kerry has developed his expertise by working from entry level staff accounting roles to financial analyst, Finance Director, and CFO leadership roles. In addition, he has the experience of working with small, medium size, and Fortune 100 companies.
He understands the DNA of a business and how to build an organization on a rock solid foundation to pull through tough times or to skillfully grow a business.
Kerry and his wife, Carmen, are the parents of six children. Kerry relishes being in the outdoors. He has backpacked for two weeks in the Rocky Mountains, slept in snow caves in Minnesota, and kayaked to small islands in the Gulf of Mexico. He is an active participant in the Boy Scouts of America and other youth development organizations.
To contact Kerry, click here for our Contact Page. To learn more about the process of hiring a Fractional CFO, see our page on Getting Started – Fractional CFO Services.
For a free consultation and face-to-face meeting, please fill out our contact form. A member of our team will be in touch within 24 hours.